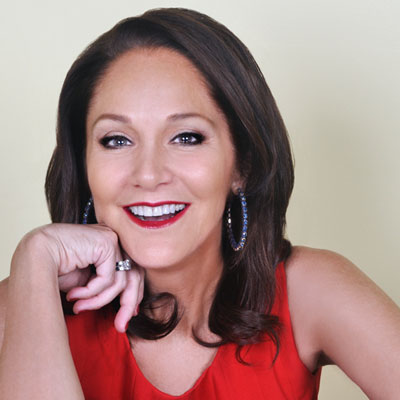 Peisha McPhee
Vocal Department, Resident Artist
Internationally renowned singer and vocal coach, Peisha McPhee is in a class of her own. Peisha has been charming audiences from coast to coast with critically acclaimed performances at the legendary Cinegrill at the Hollywood Roosevelt Hotel, the Gardenia Supper Club in Los Angeles, the Metropolitan Room in New York City, and Club Universal in Paris.
 
She has performed her critically acclaimed one-woman show throughout the US and Europe, and has appeared in national tours throughout the country including Showboat, Man of La Mancha, and co-starring with theatre luminaries such as Donald O'Connor and Davis Gaines. Peisha's style has been called "a return to cabaret elegance and sophistication" (LA Weekly's Pick of the Week) and The LA Times has said "She can make you laugh, make you cry, and make you feel like she's singing just for you".
With over three decades of professional experience, she is also one of the most sought-after vocal instructors in the world. Counting thousands of her students, Peisha helped launch the careers of some of the most famous singers in modern music, including her daughter, Katharine McPhee, the star of NBC's hit show Scorpion. Throughout her career, Peisha has also worked with some of music's top producers and songwriters, including Jimmy Iovine, Don Was, Rodney Jerkins, and Harvey Mason, Jr.
Peisha was the premiere American Idol vocal coach, along with her daughter Adriana McPhee, training the show's contestants and eventual winners of four seasons. Her presence with the American Idol organization elevated singer's performances and thus the quality of the show, helping to make it one of the highest-rated television programs in history. Most recently, Peisha is the vocal coach to Auli'i Cravalho who played Moana in Walt Disney's newest animated, musical adventure Moana. Peisha also coached Auli'i for her outstanding performance at the 2017 Oscars.
Peisha McPhee's latest project, together with world-renowned pianist Sergiu Tuhutziu, is called Chopin Meets Broadway. The show has received rave reviews in Los Angeles, Bucharest, and New York City. Peisha's next show of Chopin Meets Broadway is Saturday, January 20th at the Irvine Barclay Theatre in California.
This is one of Peisha's many visits to Broadway Theatre Project in order to coach the apprentices as they perform their songs.