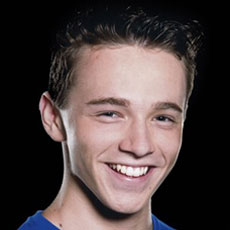 Nicholas J. Wood, Jr.
Assistant Artistic Director, Dance Department, Resident Artist
Celebrating his fifth year with Broadway Theatre Project, Nick serves as the program's Assistant Artistic Director. He is a nationally acclaimed triple threat and award-winning director-choreographer. A UCF graduate, he studied with Earl Weaver, earning two Kennedy Center ACTF Nominations for Direction and Choreography. As an Equity Membership Candidate, he has performed on stages from Palm Beach to Beverly Hills, as well as internationally with BTP on Norwegian Cruise Lines. When not onstage, he serves as the Assistant to the Artistic Director and Resident Choreographer of StarStruck Performing Arts Center.