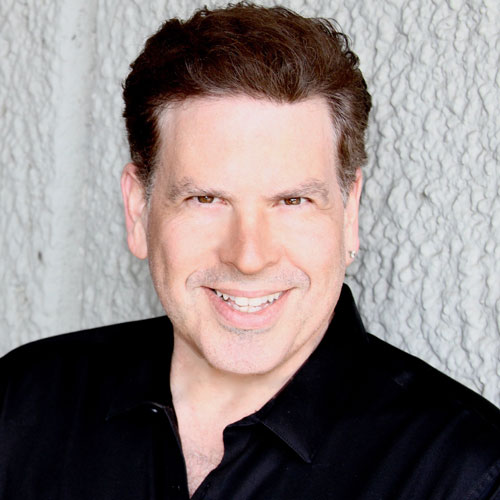 Michael Orland
Music Director, Pianist, Visiting Artist
Michael Orland is thrilled to be returning to American Idol's re-boot on the ABC network after finishing a 14 year / 15 season run as the Pianist, Arranger, Vocal Coach and Associate Musical Director for the hit series American Idol on FOX-TV. In between those was a stint as Music Director/vocal coach on Little Big Shots and Forever Young both hosted by Steve Harvey. Through these amazing opportunities, Michael has appeared on Oprah, Entertainment Tonight, Access Hollywood and a record number of appearances on The Ellen Show. At the end of every Idol season, Michael also accompanied the top three contestants to New York for appearances on Live with Kelly & Regis (and Michael and Ryan) , CBS Early Show, and concerts on the plaza for The Today Show.
He has collaborated with music industry giants such as Burt Bacharach, Neil Sedaka, Diane Warren, Elton John, Dolly Parton, Harry Connick Jr, Jennifer Lopez, and Keith Urban all as a result of American Idol. He also served as a pianist/coach for the NBC summer series America's Got Talent (Seasons 1 & 2) and a few seasons back American Juniors and has Associate Produced two hit singles (God Bless The U.S.A. and What The World Needs Now Is Love) for American Idol as well as the hit compilation CD from American Juniors.
Michael began his impressive musical career in his hometown of Worcester, Massachusetts at the tender age of three, when he escorted each member of his family, one by one, to see MARY POPPINS and then sat down at the piano and played the songs by ear. Since this auspicious beginning, he has become one of the most acclaimed musical directors on the concert, theater, television, and nightclub scene.
In addition to playing and conducting for many celebrities including Kaye Ballard, Kristen Bell, Sabrina Carpenter, Lynda Carter, Kristin Chenoweth, Ariana Grande, Tony-Winner Debbie Gravitte, Jennifer Holliday, Olivia Holt, Sally Kellerman, Roslyn Kind, Barry Manilow, Maureen McGovern, Katharine McPhee, Idina Menzel, and the late Wayland Flowers & Madame, Michael played for the hit shows Forbidden Broadway, Ruthless!, and When Pigs Fly in Los Angeles. He made his Hollywood Bowl debut accompanying the legendary MGM star Ann Miller.
Prior to AMERICAN IDOL, television appearances have included The Rosie O'Donnell Show, Leeza, The Maury Povich Show, The Wayne Brady Show, and Geraldo. He also appeared on the hit sitcom The Nanny performing an original song co-written with Roslyn Kind. He also played a pianist (it's a stretch) on the WB sitcom What I Like About You and the UPN sitcom Half & Half.
For 13 seasons, Michael also musical directed one of the touring companies of the Radio City Christmas Spectacular starring the world-famous Rockettes. And he is now a published author in the best-selling book Chicken Soup For The American Idol Soul
For the last eight years Michael has also musical directed the Lythgoe Family Productions of the UK-famous "Panto Style" Theatre experience at both The El Portal Theatre, The Pasadena Playhouse and Pasadena Civic Auditorium including Cinderella starring Shoshanna Bean, Snow White starring Ariana Grande, Aladdin starring Ben Vereen, Sleeping Beauty starring Disney's Olivia Holt & Garrett Clayton and Lucy Lawless, and Peter Pan starring Sabrina Carpenter & Chrissie Fit.
An accomplished songwriter, his songs have been featured on several daytime soaps and primetime shows. On recordings, he can be heard on Debbie Gravitte's Alan Menken Album and MGM Album; Rita McKenzie's Ethel Merman's Broadway, Ruthless! The Musical, Roslyn Kind's Come What May and produced and arranged several CDs for cabaret artists. Michael is currently working on a solo piano album due out one of these days as well as scoring music along with Dr. Staci Gruber for many projects for New York Times Best-selling Author Patricia Cornwell.
A recent highlight was serving as Associate Musical Director on the exciting NBC production of Hairspray Live that aired in December 2016 starring Maddie Baillio, Harvey Feinstein, Ariana Grande, Garrett Clayton, Jennifer Hudson, Dove Cameron, & Kristin Chenoweth.
Please visit Michael's website periodically for news updates and upcoming events. Twitter/Instagram: @michaelorland
Please visit Michael's web site, http://www.facebook.com/MichaelOrlandMusic, periodically for news updates and upcoming events. Twitter/Instagram: @michaelorland