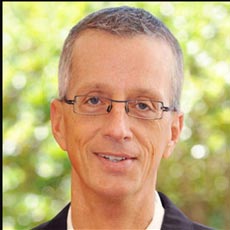 Joseph Fenlon
Executive Director, Director of Residential Life
Joe Fenlon has been the Director of Residential Life since the Project opened its doors. Since that time 27 years ago, Joe married and had two children who grew up at the Project and are now college graduates.
Joe and his wife, Cindy, have led many chaperone teams and not only have years of chaperoning experience behind them, but also are top administrators at two of the most prestigious but demanding schools in Tampa. Joe is currently finishing his 11th year as the Director of Middle School at Tampa Preparatory School and his 30th year in education. Cindy is the Director of Admissions at St. John's Episcopal Day School.
Along with Joe's children, Mychael and Conner, the Project has been something that they look forward to each summer. Joe has been an influential mentor to many apprentices over the years. Joe and Cindy have been viewed as parents away from home by many of our apprentices. Parents of the apprentices feel that their students are in good hands when they pass them to the Fenlon's for the three weeks. The rules are strictly enforced but with a reasonable hand.
On another note, Joe has been the Varsity Boys Basketball coach at Tampa Prep for 30 years. He is one of the most successful and decorated coaches in the history of Florida high school basketball. 2011-2012 was a banner year for Joe as his team won the Florida State Championship and Joe earned his 600th career victory!