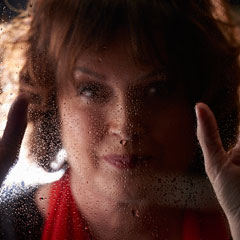 Debra McWaters
President, Co-Artistic Director, Dance Department, Resident Artist
Despite an enviable career directing and choreographing on stages around the world – and, most significantly, on Broadway – Debra McWaters' life mission has always involved helping young people. Her passion is the artistic development of aspiring actors, singers, dancers, and performers of all types, but with a particular fondness for dance.
Dance is the discipline from which Debra has drawn inspiration from the likes of Bob Fosse, Fred Astaire, Gene Kelly, Donald O'Connor, Eleanor Powell, and Mikhail Baryshnikov. In particular from Mr. Fosse, his work has been so inspiring to Deb that she not only has become one of the foremost teachers of his unique choreography, but wrote one of the definitive books on the subject: The Fosse Style (2008, University Press of Florida, with a foreword by Ben Vereen). For more than 15 years, Debra was first the Assistant Choreographer and then Associate Choreographer for director, choreographer and legendary Fosse protégé, Ann Reinking.
With Ann Reinking, she participated in what anyone would consider 'dream projects' that began with the mounting of both the New York City Center Encores! production and the (still-running) Broadway production of the Tony Award-winning, smash hit Chicago The Musical, which originally starred Ann Reinking and Bebe Neuwirth. Debra's involvement in this now-iconic show continued on with the London, Australian and Viennese companies as well as the two simultaneous first U.S. National Tours, one of which became housed at Las Vegas' Mandalay Bay Resort for more than a year and originally co-starred Chita Rivera and Ben Vereen.
She then careened into yet another award winner, Fosse, assisting Ann Reinking on the Broadway, West End, and National and International tours. The show won the 1999 Tony Award for Best Musical. Later, Debra herself became the Director and Choreographer of the second National and International tours of Fosse, in addition to a special post-touring engagement presented by The Gateway Playhouse in New York.
Debra was Ann Reinking's Associate Choreographer on Applause at Papermill Playhouse, No Strings! at New York City Center Encores!, The Look of Love at Roundabout Theatre Company, the original version of The Visit at the Goodman Theatre with Chita Rivera, Legends at Joffrey Ballet in Chicago, Suite Kander at Missouri State Ballet, Tonight at 8:30 at Williamstown Theatre Festival, and Caution: Side Effects with Melissa Thodos Dancers.
Debra also was Associate Director & Choreographer for Broadway Under The Stars at Bryant Park, choreographer for Ben Vereen's one-man shows, and choreographer for the workshops of two of composer Frank Wildhorn's musicals: Wonderland, which ran on Broadway, and Havana. In addition Debra had the distinct pleasure of working with 2014 Olympic Gold Medalists Meryl Davis and Charlie White.
Earlier in her career, Debra served as Chair of the University of South Florida Dance Department in Tampa. She holds a Masters degree in Mathematics with a concentration in statistics and, in her earlier non-showbiz life, worked at NASA on the space program, where her father was a launch team member on the Apollo mission.
It was with Ann Reinking and others in 1991 that Debra co-founded the Broadway Theatre Project, which, has developed into a world-class training ground for young artists. The success of BTP inspired her to author Musical Theatre Training: The Broadway Theatre Project Handbook, published in 2009 by University Press of Florida.
Her personal passion is ballroom dancing, at which she is a student, and with her teacher/partner, Rastio Sida, has infused bits of the style into original choreography, and that of Frank Wildhorn's music for others, including the apprentices of the Broadway Theatre Project. Debra thanks her dance partner of years ago, Rob Hertenstein, Director, Entertainment Production for Norwegian Cruise Line for hosting Broadway Theatre Project in 2015. The final performance took place in the 800-seat theatre onboard Norwegian's newest ship, Getaway.
Debra spent 2016 with Tiago Fernandez, one of two choreographers of the theatrical ballroom show, Sway, experimenting on the development of a new movement style which Tiago is continuing to study further. Debra enjoyed working with and is looking forward once again to working with Gianna Palminteri on teaching small groups of students in New York City the Fosse style of dance.
Debra had the distinct pleasure of working with writer, director, songwriter, producer and BTP visiting artist, Gianna Palminteri, and is looking forward, once again, to working with her on among other things, teaching small groups of students in New York City and the surrounding area, the Fosse style of dance.
She taught master classes at the National Kennedy Center American College Theatre Festival in 2016 and has taught classes at the regional level since 2012. Debra is readying herself to begin teaching master classes around the country and is eagerly looking forward to the continuation of new opportunities in her life.