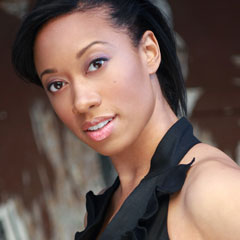 Amy Hall Garner
Dance Department, Resident Artist
Amy Hall Garner is emerging as one of America's unique and diverse creative talents. Mrs. Garner began her dance journey in Huntsville, Alabama. She is a graduate of The Juilliard School where she worked with choreographers Paul Taylor, David Parsons, and Lar Lubovitch. Mrs. Garner has had the privilege of working with several iconic figures of theater including Ann Reinking, Susan Stroman, Chita Rivera, Savion Glover and the late Gwen Verdon. Her theater and film credits include Fosse, Contact, Thou Shalt Not, House of Flowers, Radio City Music Hall Christmas Spectacular (Rockette), Chita Rivera: The Dancer's Life, The Little Mermaid, and The Producers: The Movie.
As an instructor, Mrs. Garner has taught and at Perry- Mansfield, American Ballet Theatre's summer intensive, Broadway Dance Center, LaGuardia High School of the Performing Arts (NYC), and Rosie O'Donnell's Marvel Arts Center (NYC). She is an adjunct instructor at New York University's New Studio on Broadway at Tisch School of the Arts.
Mrs. Garner has choreographed, coached, and worked as a creative consultant on such projects including Law & Order: Trial by Jury, Dave Chappelle's Show, DRA: Solstice in the Square, and Kidz Bop Live! (Nat'l tour and QVC telecast).
For many years, Amy has worked as a choreographic assistant with choreographer Darrell Grand Moultrie nationally and abroad at major artistic institutions, including The Juilliard School, The Ailey School, Milwaukee Ballet, BalletMet Columbus, Cincinnati Ballet, The University of Oklahoma and the Dance For All company in South Africa. In 2011, Mrs. Garner was one of the first recipients of the Joffrey Ballet's Choreography of Color Award. Her work was seen in the critically acclaimed children's theatrical production, The Ohmies at Playwrights Horizons and at President Obama's White House Easter Egg Roll.
In 2012, Garner was commissioned by artistic director, Troy Powell of Ailey II in his inaugural season to create Virtues. Mrs. Garner also created work for the next generation of ballet dancers at Central Pennsylvania Youth Ballet entitled Impetus for ChoreoPlan 2013. Also, she's had the pleasure of coaching Grammy Award winner Beyonce and providing additional choreography for The Mrs. Carter Show World Tour. In 2013, Garner was commissioned at The Juilliard School (summer intensive), Perry-Mansfield Performing Arts Camp's Centennial Season, and the Strings Music Festival featuring the C Street Brass.
In 2014, she served as associate choreographer of the new musical Witness Uganda directed by Tony Award winner Diane Paulas at the American Repertory Theater (A.R.T.). This past fall, Mrs. Garner choreographed the award-winning musical The Color Purple for the Milwaukee Repertory Theatre.