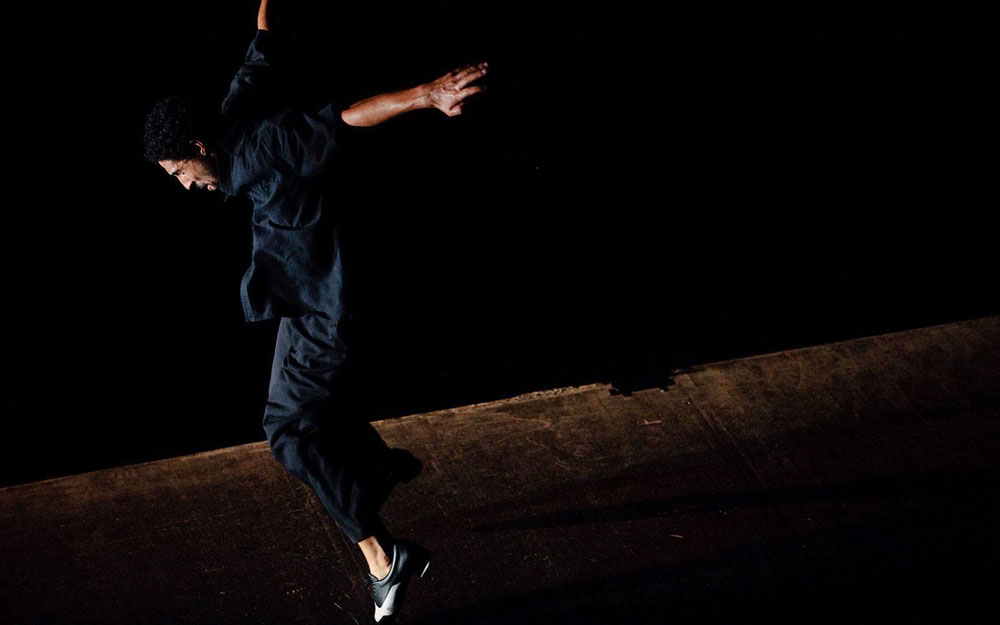 Broadway Theatre Project is proud to welcome legendary tap dancer Jason Samuels Smith as a Visiting Artist to our Summer Institute.
Jason has emerged as a multi-talented leader in the art form of Tap. Over the course of his extensive travels, he has influenced, and at times, introduced the culture of tap dance to audiences of all ages and social economic backgrounds.
Accolades include a Dance Magazine Award, an Emmy and an American Choreography Award for "Outstanding Choreography". Mr. Samuels- Smith has also received Bessie recognition (NY Dance and Performance Awards); the Gregory Hines Humanitarian Award; Hoofers Award; Certificate of Appreciation by the City of Los Angeles for creating the First Annual Los Angeles Tap Festival (2003); Proclamation declaring April 23rd "Jason Samuels Day" from the City of Shreveport, Louisiana; the "Ivy of Education" from Brainerd Institute; the "President Kenny Award" from Stony Brook; an Andrew Mellon Grant/Joyce Foundation Residency; an Alpert/ McDowell Residency Award; an Arts International Grant; National Performance Network and Map funding among others in support of his work.
Click here to learn more about Jason's extensive career as a performer, choreographer and instructor!